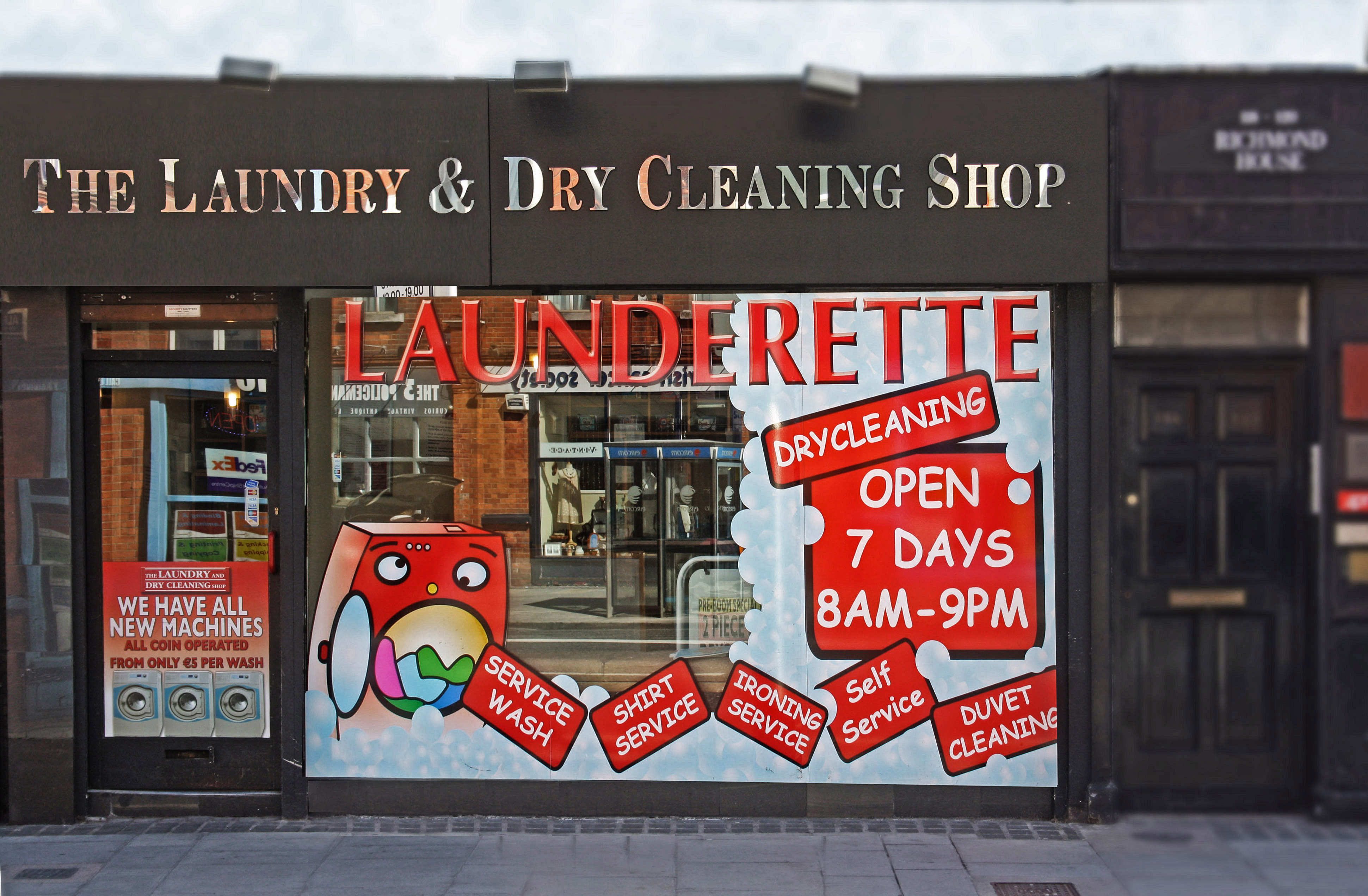 Here at the The Laundry and Dry Cleaning Shop we offer a great range of services at great low prices.
We are an Irish owned business which has proudly served the Laundry and Dry cleaning needs of the people of Rathmines and surrounding areas for almost 25 years.
All machines are coin operated for your convenience if you would like to come in and wash and dry your own laundry or you can simply bag up your laundry and drop it in to us. We have recently purchased all-new state of the art 8kg washing machines.
We are open from 8am to 9pm: 7 days a week.
We Offer 10% discount to OAP's and Students.
We welcome tourists and Backpackers.
Enquires gladly accepted for contract work. (Pubs, Guesthouses, restaurants etc.)
How To Find Us
118 Lower Rathmines Road
Rathmines
Dublin
Phone: (01) 4962467